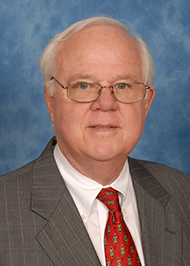 About Mike Wilcheck

Senior Vice President, Financial Advisor
Since 1992, Mike Wilcheck has offered individual investors and corporations comprehensive financial strategies and asset management. As a B. Riley Wealth Management financial advisor, Mike delivers comprehensive, fully customizable financial solutions by leveraging the capital markets services, sophisticated investment banking resources, award-winning proprietary equity research, and unique proprietary offerings available through our B. Riley Financial affiliates.
Mike believes that achieving investment goals can be done through a focused, disciplined strategy guided by a documented investment policy statement. But an investment portfolio is just one part of an integrated strategy. Retirement and education planning are also significant to your financial well-being. Mike will carefully work with you to determine your needs, goals, time horizon, and risk profile to create a comprehensive strategy to managing your wealth efficiently and effectively.
Contact Mike today to learn more about his services and how B. Riley Wealth Management can help you and your family reach your financial goals.